Cuenca: The Best Places to Eat
Cuenca's the City I studied in for five months along with my three friends. I wish I studied in the bigger cities like Madrid or Barcelona but I get this relaxing feeling every single time I come to Cuenca after long days of travel. It's a miss-able town because it's very quiet - That's why it was good for us to travel from time to time because, to be honest, it can get boring. One of the girls I went with had the song to perfectly describe Cuenca: Beauty and The Beast's Little Town sung by Belle.
But despite all of that, my friends and I enjoyed our time in Cuenca because of the great food in the area. Here is a short list of places my friends and I frequently visited: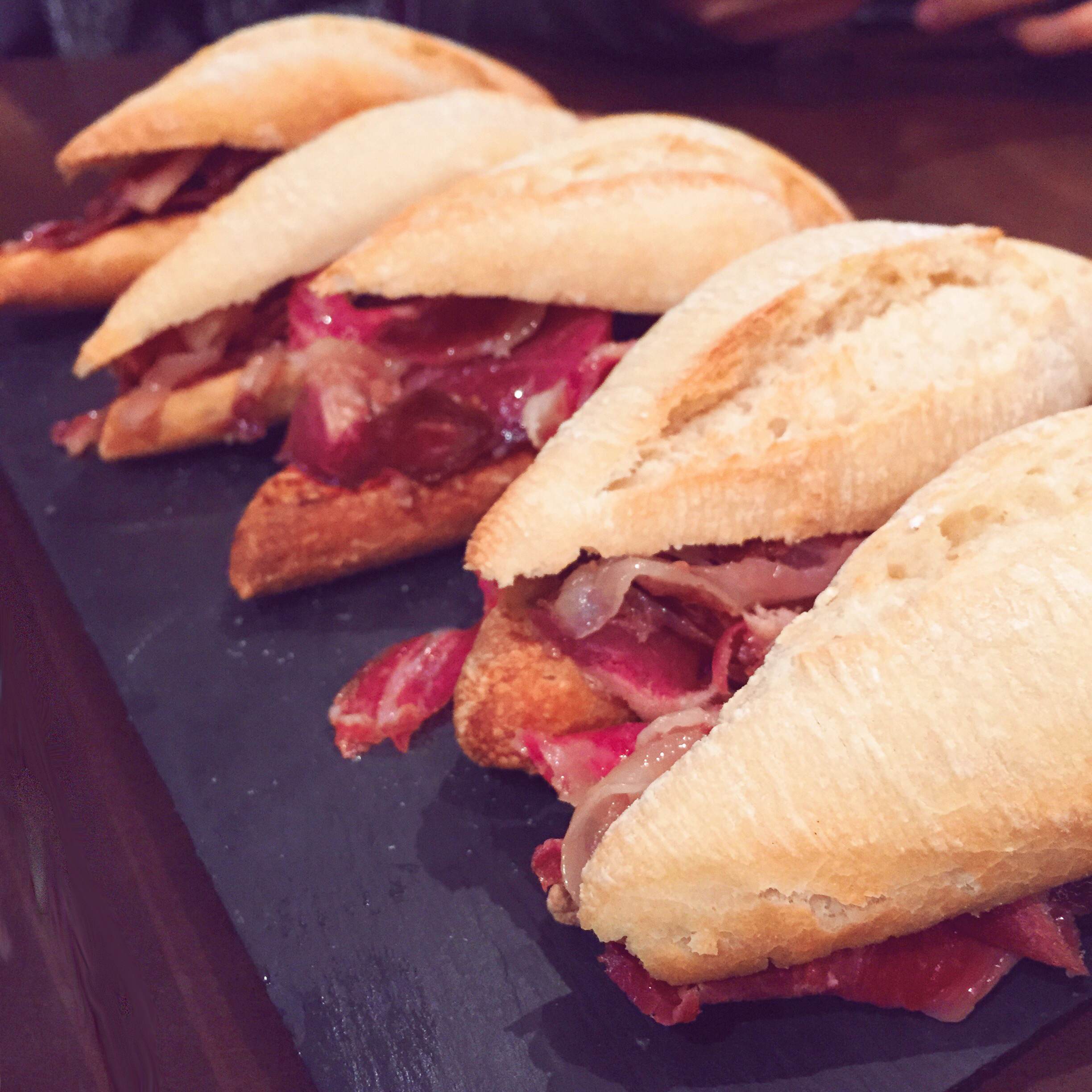 If you're looking for a place with tapas and wine, La Lola is the best option in Cuenca (and out of all the places I've been to in Spain! They have a short list of tapas worth 2,50€ and 3,00€. The tapas are beautifully made and served on simple but cool plates, their Jamón Iberico is THE BEST, and the bread that comes with it is amazing, too!
You are definitely getting your money's worth because of the taste and presentation of the food they serve.
They have great wine as well. My friend and I would always order Corpus, the sweet dessert wine. The wine bottle is cheap but we found the same bottle at a nearby grocery store and it's a whole lot cheaper there.
Also out of all the kebab places we've been to in Spain, Portugal, and Paris, the one in Cuenca is our favourite! The meat is so flavourful and soft. They're also very generous with the sauce that goes with the meals. It's been my favourite since my second month in Spain. I would always go to the Döner Kebab for taking out on weekends because our residence doesn't serve dinner. And on some days when I would be extra hungry, I would get Döner Kebab in between lunch and dinner. Since I frequent the place, the owner of the place knows me already so he'd be extra generous and give me more meat. It may have been embarrassing that he knows my order and all but it's fine because of the extra meat I get in return!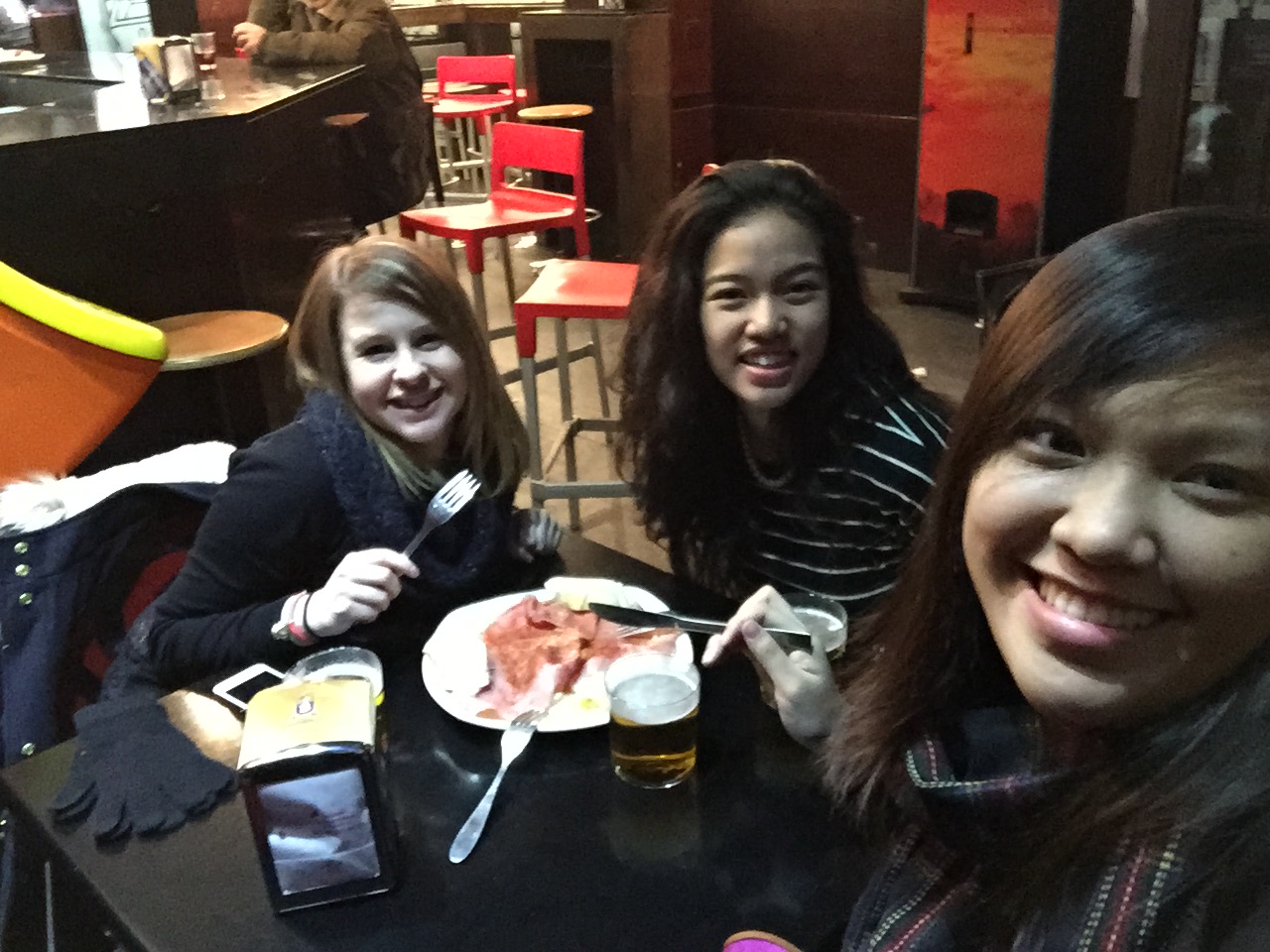 I've done my fair share of research about life in Spain and I always read that bars would give you tapas along with your drink. We were happy to know that one of the most generous bars was in Cuenca. In Quinto Pecado a cerveza (beer) would be 2€. If more than 1 person orders a beer, they give more and better tapas (a decent amount per person). The tapas they gave were always different every time we went but were always satisfying.
We discovered Capri mid-March after the gym and lunch. We decided to go get ice cream even on a very cold day (so cold that people wore coats but we wore shorts because we come from a very hot country). The people at Capri are very friendly. Like the typical gelato and ice cream shops, they let you taste the flavours. To our surprise, their flavours were interesting and very delicious! There was one I could never forget: It had flan with it and it tasted great! I would get different flavours each visit but the one flavour I always made sure to get was the coffee flavoured ice cream. I love anything coffee flavoured so I was happy to find out that their coffee flavoured ice cream was good too.